!— Facebook Pixel Code —> <!— End Facebook Pixel Code —> <!— Global site tag (gtag.js) - Google Analytics —>
Trading Rules
Before you start trading the capital of our company, we have to make sure that you can in fact manage the risks. For that reason, we have developed the Trading Goals. By completing the Trading Goals, you prove us that you are a disciplined and profitable trader. Your trading style is completely up to you, we do not set any restrictions on instruments or the size of positions you trade.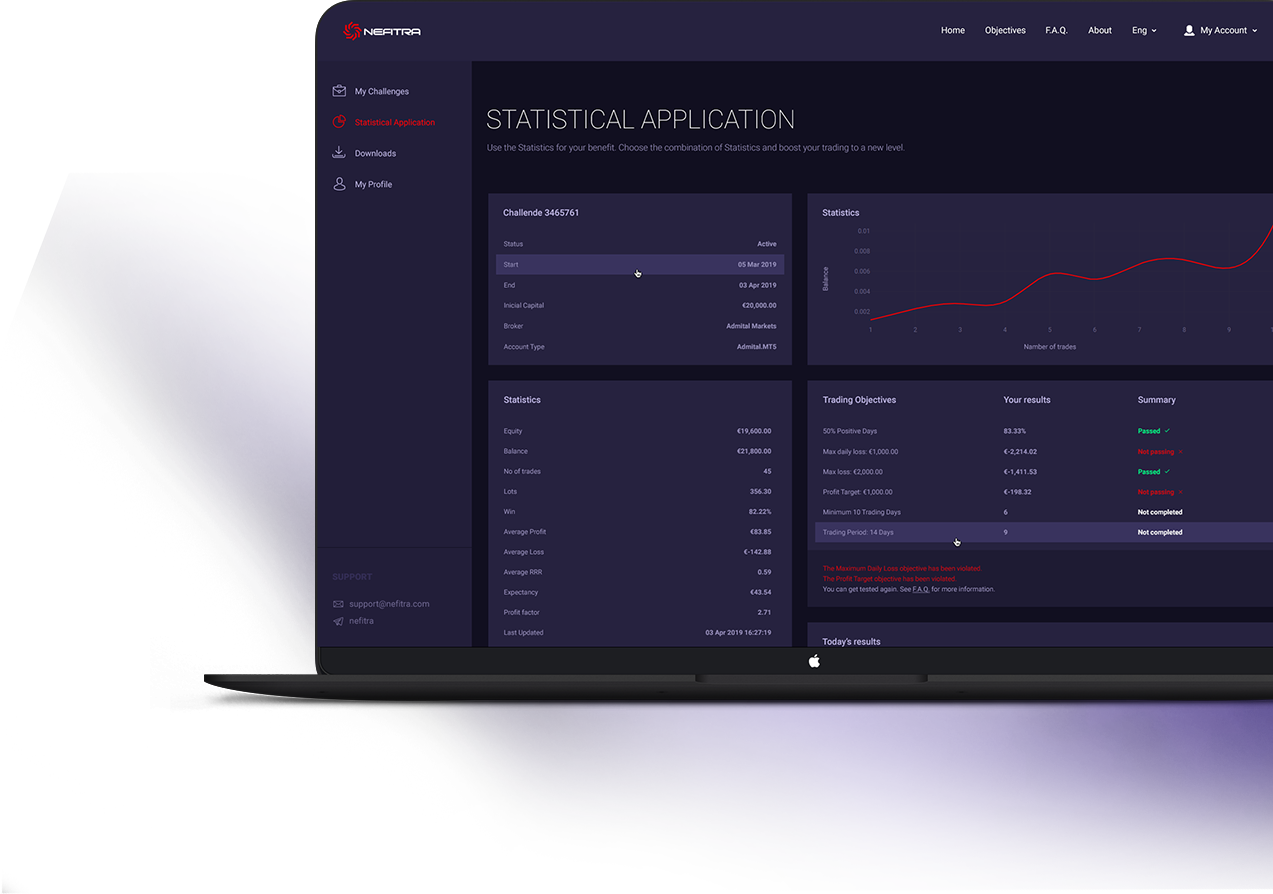 Detailed explanation
of the Trading rules
We will refund your entry fee!
The participation fee covers everything, including verification. Moreover, the fee you paid will be returned to you upon the first withdrawal of profits from your NEFITRA account! The cost of participation is necessary to create your accounts, monitor tests and provide you with training materials, including signals from our partners. Read more in the FAQ section. We do not charge any additional or hidden fees.